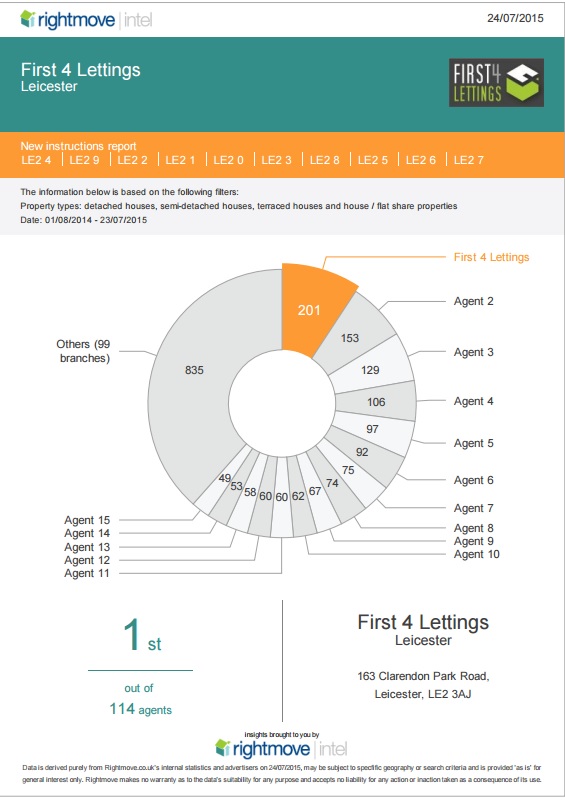 Latest data from Rightmove shows that First 4 Lettings are leading the way for residential property in the LE2 area!
Based on the last one year, First 4 Lettings have outperformed competitors, out of 114 agents, First 4 Lettings are number one for NEW INSTRUCTIONS on Rightmove.
Please contact me if you wish to have your property valued today on 0116 270 6000!